Hank marr quartette live at the club 502 - GROOVE ADDICT
Unlike 1960, when the albums were released in a haphazard fashion relative to the catalog numbers, albums in the 800s were more-or-less orderly in release.

March, 1963, was another time of logo change for King. Albums released before March, 1963, had the old "King High Fidelity" rectangular logo. By April, 1953, King had switched to the well-known ornate crown with "KING" beneath it (as shown at the top of this page). In March, King experimented with several logos before deciding which one it wanted to adopt. Many albums (., 806, 813, 814, 816) issued in March, 1963, had the old rectangular logo. Some (., 812, 819) had a logo that just said "KING" with no additional graphics. Another had "KING" with a small crown on top (., 807, 817, 827). Yet another transitional experimental logo had the shape of the ornate crown as was eventually adopted, but the crown was blank with "KING" inside (., 809, 815). And album 821 had the ornate crown that was eventually the winner in the logo sweepstakes. Albums released after March, 1963, all had the ornate crown logo.


The mono label for the albums in the 800s (far left) was the same as it had been throughout the 1960s, with the large letters. Promotional labels (near left) were unusual, but were white with black print with the same graphics. The stereo label used for the 800s (far left) was the same as had been used since 1958, with the blue label with silver print and large letters curving around the top of the label. In early 1966, King changed the design of the stereo label (near left) to use a logo with straight letters with a crown on top. This label appears on later pressings of albums in the 800s, but it is thought the 800s albums with this label date from early 1966 or later.


We would appreciate any additions or corrections to this discography. Just send them to us via e-mail . Both Sides Now Publications is an information web page. We are not a catalog, nor can we provide the records listed below. We have no association with King Records, which is currently owned by Gusto. Should you want to contact Gusto, or should you be interested in acquiring albums listed in this discography (which are all out of print), we suggest you see our Frequently Asked Questions page and Follow the instructions found there. This story and discography are copyright 1998, 1999, 2012 by Mike Callahan.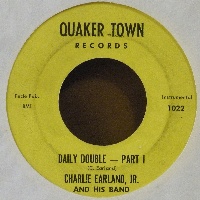 jo.valleedaoste.info